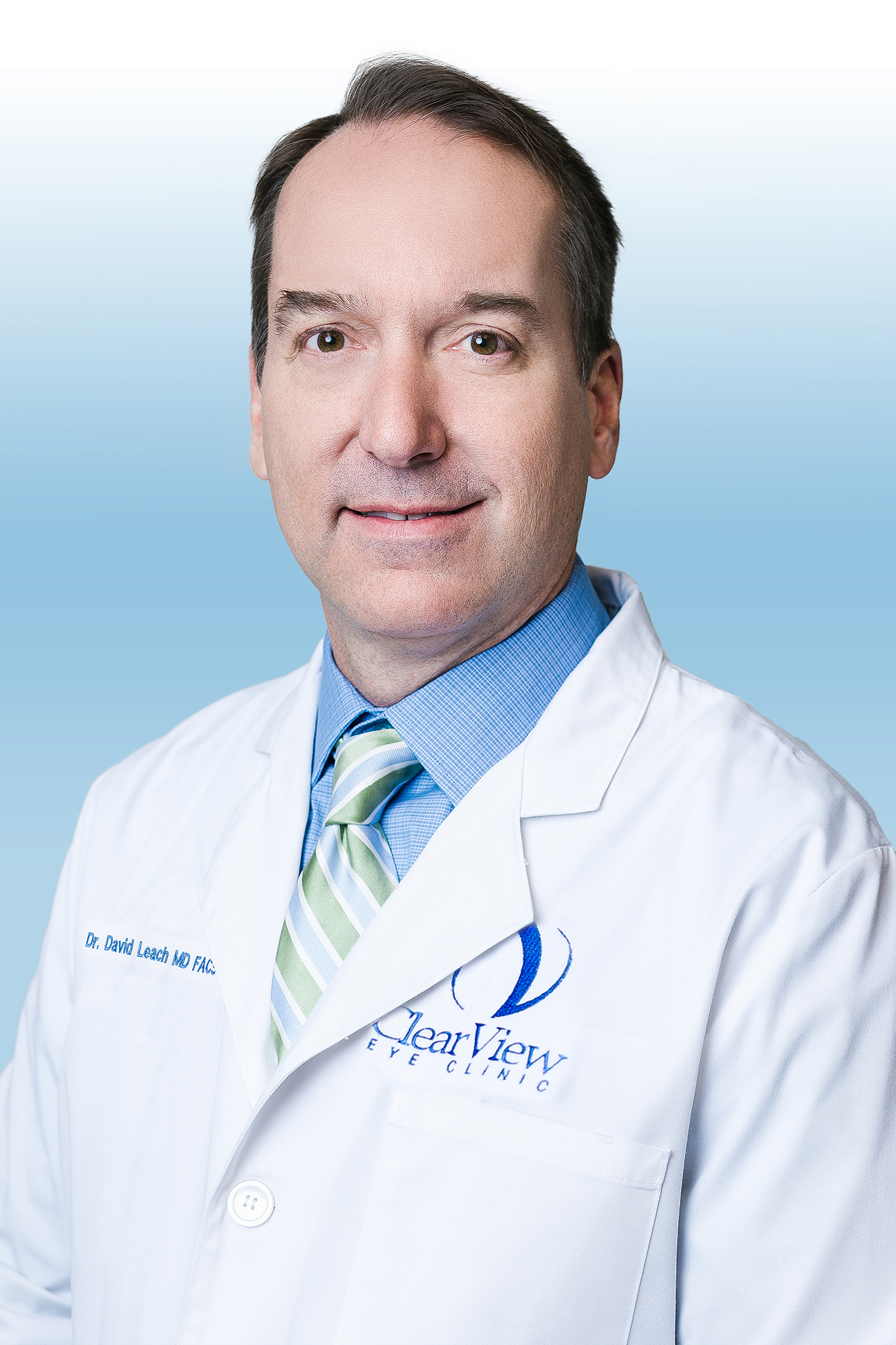 Education
Dr. Leach excelled at the University of Kentucky College of Medicine where he earned his Doctor of Medicine (M.D.) degree in 1996, graduating with honors. He went on to complete rigorous and highly specialized training in Ophthalmology & Eye Surgery at the University of Kentucky and was one of the first resident physicians in the state to perform laser vision correction.
Experience
In 2001, Dr. Leach moved to Moscow and founded the ClearView Eye Clinic which has expanded into the Lewiston-Clarkston Valley. ClearView Eye Clinic is widely recognized as the premier eye center in the Quad-cities and also has a satellite office in St. Maries. Warm and compassionate, Dr. Leach is widely known for his exceptional "bedside manner". He quickly sets the minds of his patients and their families at ease and it is no wonder why a steady stream of patients from all over Idaho, as well as eastern Washington and northwestern Oregon, find their way into his office for second opinions and consultations.
Reputation
Board-certified by the American Board of Ophthalmology and a Fellow of the American College of Surgeons, Dr. Leach has distinguished himself as a regional leader in both laser vision correction and cataract/lens implant surgery. U.S. News & World Report acknowledges him as one of the "Top 50 LASIK Surgeons" in the country and he is a regular contributor to international online forums for thought leaders in ophthalmology. Dr. Leach enjoys his current academic responsibilities as Clinical Instructor with the University of Washington Department of Ophthalmology where he is widely popular among the WWAMI medical students for his entertaining and memorable style of instruction.
Personal
When Dr. Leach is not busy with his clinical practice he stays active in his church and in local community events, raising money for his favorite charities or sharing a meal with family and friends. Dr. Leach's hobbies range from steelhead fishing, jet boating in Hell's Canyon, and coffee-roasting to artisan bread making and all things culinary.