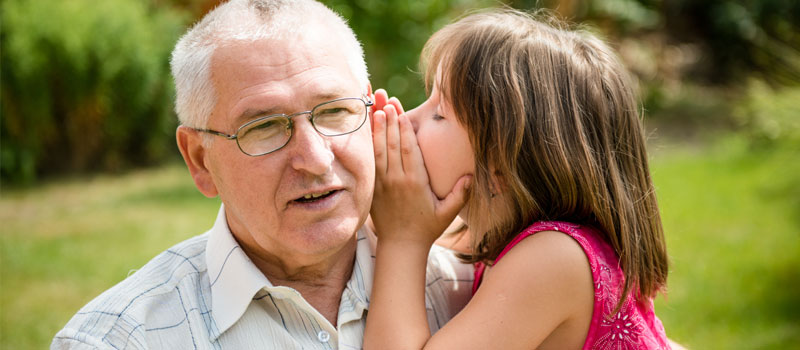 ClearView Eye Clinic recognizes the greatest moments in life are often filled with the wonders of both sight and sound. We understand that having decreased hearing can be a challenge for our patients and do not want their quality of life to be compromised. At ClearView Eye Clinic Audiology, we match hearing solutions, including hearing aids, to custom, individual needs thanks to our expert audiology staff, doctors, and technology.
ClearView Eye Clinic Audiology Services were added in September of 2013. Julie Cheng, MA, CCC-A, a Licensed Audiologist, joined our team to provide a full range of hearing services to our patients in Moscow. Our newest provider in the Lewiston office is David Wood, Au.D. F-AAA
ClearView Eye Clinic is widely recognized as the premier eye center in Northern Idaho with the commitment to providing the highest quality ophthalmic care leading to exceptional patient satisfaction by blending innovative technology and superior surgical technique with our core value of integrity, excellence and compassion. Our audiology services have the same commitments to our patients and the community in both Lewiston and Moscow. Please contact us at 866-770-2020 for questions and to schedule an appointment.
Understanding Hearing Loss
In adults, the most common cause of hearing loss is aging. However, there are other causes including: noise-induced hearing loss. Hearing loss can start at any age and is classified in degrees: mild, moderate, severe or profound. The amount of hearing loss is determined during a comprehensive hearing exam with a Licensed Audiologist who is specially trained and equipped to diagnose the hearing condition.
Signs of hearing loss
For those who are experiencing hearing loss, some sounds may not be clear or regular conversations may sound like mumbling or that people are talking too quickly. Distant noises like birds chirping outside or voices in another room may be more difficult to hear than before. Some pitches may be more difficult to hear, for example some voices may be easier to hear than others and high or low pitches may be more difficult to decipher. The onset of hearing loss can be quick or slow, here are some symptoms that may be signs of hearing loss:
Frequently asking for what was said to be repeated
Conversations sound mumbled
Have to turn the radio or television volume up
Having trouble hearing in a group
Having difficulty hearing on the telephone
Hearing Evaluation
Although hearing loss can begin at any age, we recommend that all patients over the age of 65 have a hearing evaluation to determine any hearing loss. At the hearing evaluation, our Licensed Audiologist performs a series of painless tests designed to predict the body's neurological and mechanical abilities to detect and amplify sound as well as determine the patient's ability to interpret speech and different pitches of sound.
Our Hearing Services
Depending on the level of hearing loss determined in the hearing evaluation there are several services offered at our practice to assist our patients to hear better.
Hearing aids
Our Licensed Audiologist is trained to determine the best hearing aid option for each particular hearing loss situation. There are a variety of types of hearing aids including:
In the Ear (ITE)
These hearing aids have all their components in the outer ear and are custom shaped to fit the patients ear. These are best for mild to profound hearing loss.
There are different types of ITE hearing aids:
Full Shell – most visible and generally provides the greatest amount of volume.
Half Shell – about half the size of a full shell hearing aid, is best for mild to severe hearing loss and is still visible
Completely in the canal – This hearing aid is the least visible when worn and is seated deeply in the canal. This is suitable for mild to moderate hearing loss
Behind the Ear (BTE)
This is the most widely used type of hearing aid. The components are cased behind the hear and sound is conducted through a small plastic tube that has a custom mold that enters the ear canal. Most BTE hearing aids are very easy to control and your audiologist can customize the hearing aid to assist in the situations where you experience the most difficulty with hearing.
After selecting your hearing aid our Licensed Audiologist will provide training on use of the device, maintenance and programming. Our hearing division also can provide the correct batteries for your hearing aid and is here to service your device if needed.
"I was so impressed with the service Dr. Wood provided me, I just couldn't let it go unnoticed. …. I wish all doctors were as concerned for their patients welfare in the manner Dr. Wood does. The hearing aids he chose for me, along with his expertise, has changed my entire life!"