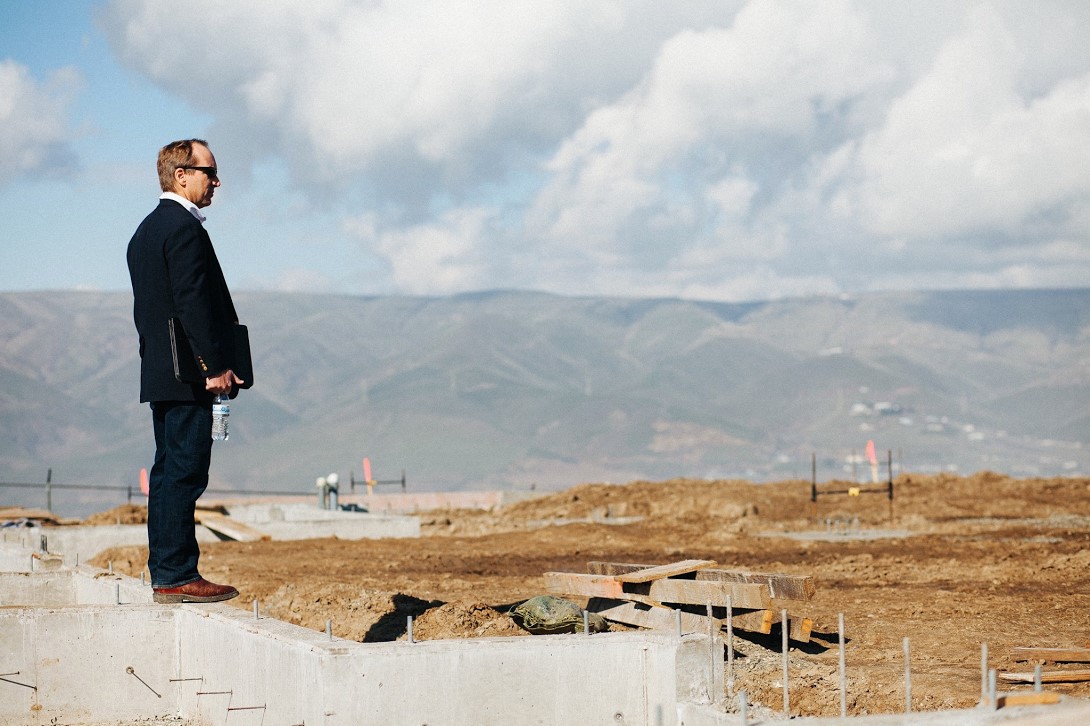 Look at that view! We are so pleased and honored to be building our new facility in a location that will offer us and our patients fantastic views of the LC Valley. As you can see, the foundation of the building has been laid and work is progressing quickly. Before we know it we'll be in the new facility, and we're excited to share the journey and results with all of you.
As you can see, Dr. Leach is often stopping by the site of the new building to see how things are going. Here, he's standing on the foundation wall – one day, this is the place where he and the ClearView team will continue to offer the region's leading eye care program.
Be sure to drive by the new building and watch as the walls go up!